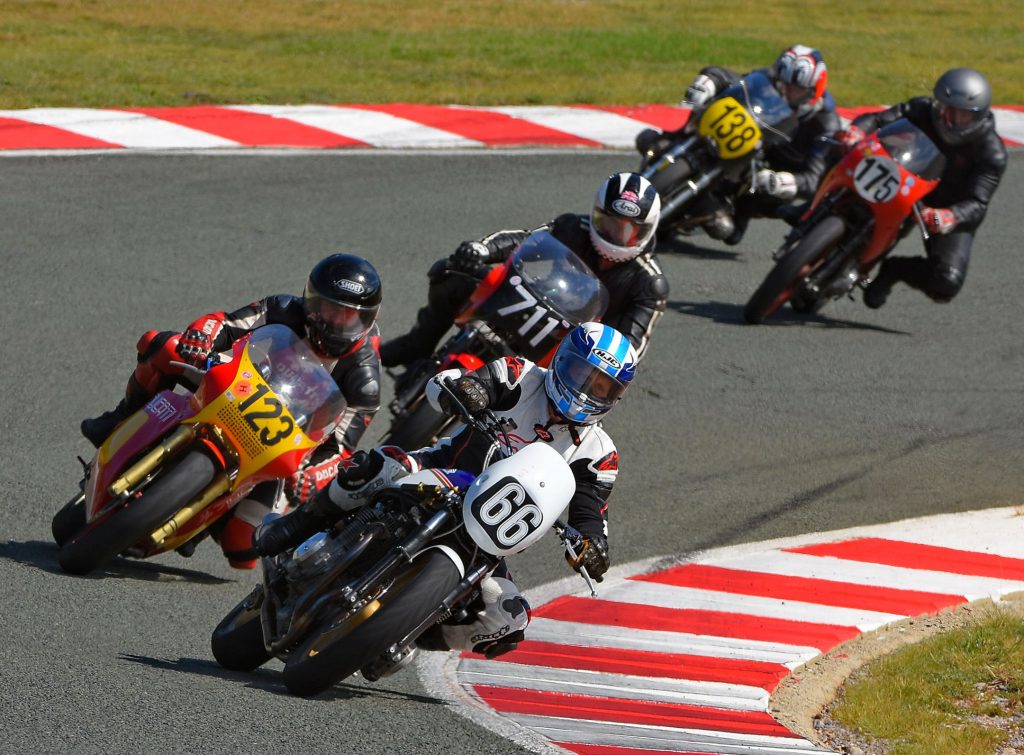 On this page we want to provide some basic information for all non-german speakers. If you have further questions, please don't hesitate to contact us!
Invited to our event are all riders with classic bikes from the twenties to the seventies. You have the opportunity to train on professional racing circuits with the appropriate qualified safety standards. The track is open all day for training, split into three groups. Suitable for beginners.
Dates in 2022 (if possible because of Corona):

May 6 – 8   Pannoniaring / Hungary, Fee 370 €
September 19 – 21   Rijeka / Croatia, Fee 330 €
both Events with Endurance
The deadline for entry is 4 weeks in advance.
Valid are our general regulations. Please read them carefully.
The races at the end of each event are divided into different classes:
Vintage: Motorcycles up to 1930
Postvintage: Motocycles up to 1945.
Seniorklasse: Motorcycles up to 1958. No fairings, original brakes und hubs.
Juniorklasse: Singles and Twins, 350 cc up to 1970, drumbrakes.
Königsklasse: Motorcycles, 500 cc, up to 1970, drumbrakes.
Sportsmen 750: Twins and Triples, 750 cc, up to 1970, drumbrakes.
Classic 350: Motorcycles, 350 cc, 2-strokers 250 cc, up to 1979.
Classic 500: Singles and Twins, 500 cc, up to 1979, Triples and Fours: 400 cc.
Classic 750: Twins and Triples, 750 cc, Fours: 600 cc, up to 1979.
Classic Bott: Twins and Triples over 750 cc up to 1981.
Classic Open: Fourcylinder-motorcycles over 600 cc, up to 1982. No watercooled Machines.
No watercooled two-strokes after 1965. No slicks, no 17" tyres, no nitromethane or laughing gas, no injection, no charging or methanol except in pre-war machines. All components of the bike related to power or frame have to be authentic in each class. No up-to-date racing components, no upside-down forks, no brakes with two pistons, no radial brake actuator.
If an original bike is excluded by these rules, ask us!
All results including training turns are also avaliable on mylaps.com.
Grab the Flag – Classic Bike Racing
Kreuzpullach 2, D – 82041 Oberhaching
Phone  +49  89  134 435
info@grabtheflag.de